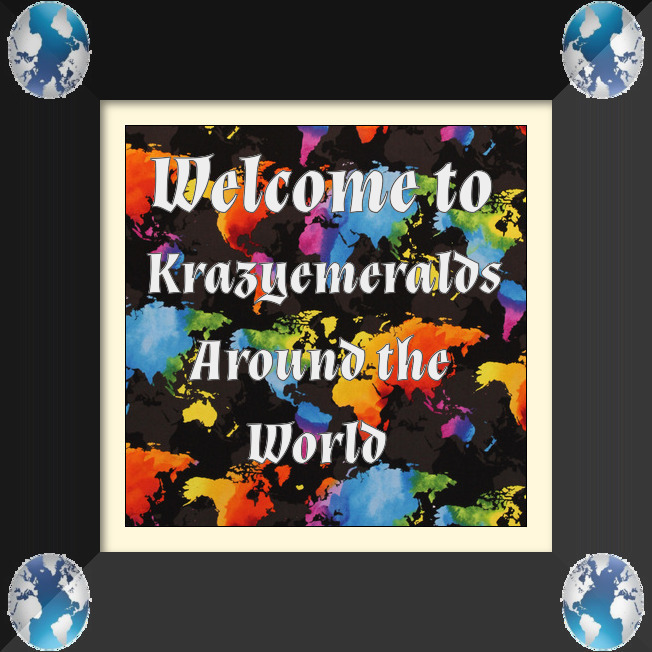 AROUND THE WORLD

Krazyemerald is going to go Around the World.

We want to see the fascinating blue ice caves in Iceland, spend New Years Eve at the Copacabana in Rio, climb the Inca site Machu Picchu in Peru, explore the wildlife of the Galapagos Islands in Ecuador, marvel at one of the seven new wonders of the world chichen Itza in Mexico, stand in front of an active volcano in Hawaii, experience the Ayers Rock in Australia at sunrise, running a piece on the Great Wall of China, releasing baby turtles in Indonesia to freedom, taking a selfie in front of the Taj Mahal in India, watching wild animals in the Serengeti… and so much more. Ahh and we are going to do it however long it takes.





Start your trip from where you are go east or west until you get back home.
Everyone is going to visit 223 Countries.



All tournaments are included in this event







GOOD LUCK TO EVERYONE!!!!

You must win each item six times.


The player with the most wins will win this event.


TO BE ELIGIBLE TO WIN ANY EVENT IN KE LEAGUE, YOU MUST BE PLAYING ANY AND ALL EVENTS IN THE GIVEN MONTH. THIS INCLUDES DOUBLES, MONTHLY, WEEKLY, AND MEMBER CHOICE EVENTS IF AVAILABLE. IF YOU WANT TO WIN AN EVENT, YOU NEED TO PLAY ALL THE EVENTS.

The overall winner will receive their choice of

1st place winner will recieve a $50.00 Amazon gift card.
2nd place winner will recieve a $25.00 Amazon gift card.
3rd place will win a krazyemerald mouse pad.





We as the Special Events team hopes you enjoy this event!!



UPDATED: Nov. 4, 2022


Everyones page is Updated to the last date they won.