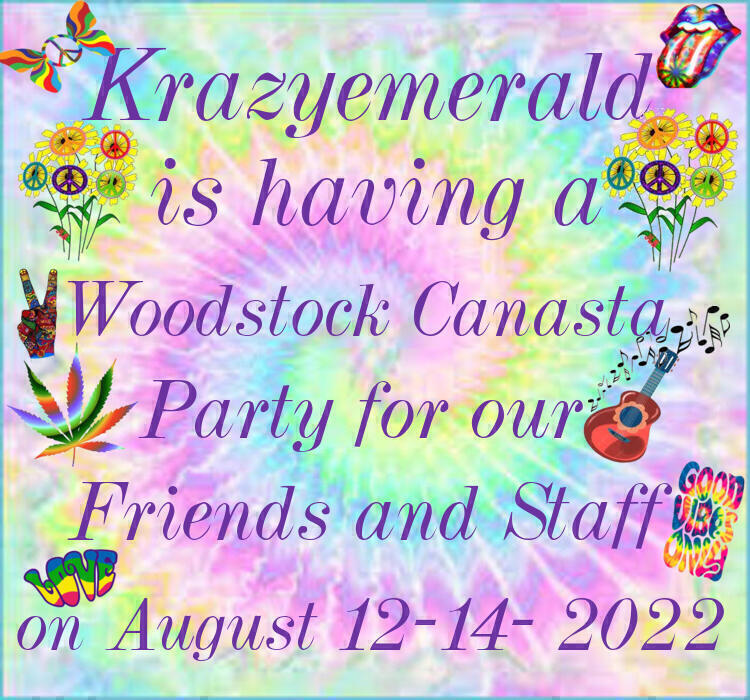 KE WOODSTOCK CANASTA

Krazyemerald is having a party for all our canasta friends and family

Date: August 12, 13, and 14 2022
Time: Any time is good
Where: 517 COUNTY ROAD 720 GASSVILLE AR 72635
Bring your campers, tents, and there is Hotels a mile away if you prefer.
BYOB, A DISH WOULD BE WELCOME


The theme is Woodstock lets see who can dress the best for the contest!!!!
There will be prizes given through out the weekend.